WE MADE THE FINALS!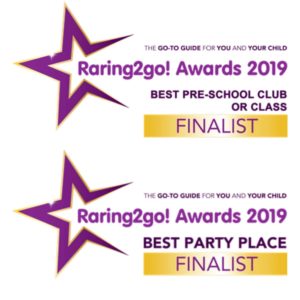 We are so excited to tell you that we made the final three in TWO categories!
"Best Pre-school club or class" and "Best Party Place"
We would like to thank all of you who nominated us and would love for you to vote for us to win!
Voting closes on 30th September and winners will be announced at an award ceremony on Wednesday 16th October
WISH US LUCK!