We've been doing this for 45 years — and we're just getting started
Gymboree Play & Music has been fostering creativity and confidence in children ages 0-5 for over 45 years. Today there are over 700 locations in over 40 countries, including lots in the UK, making us the global leader in early childhood development programmes. Designed by experts in both education and in play, our age-appropriate activities help develop the cognitive, physical and social skills of children as they play. Our programmes are also recognised for their unique approach to parent involvement—which encourages participation in and understanding of each child's development.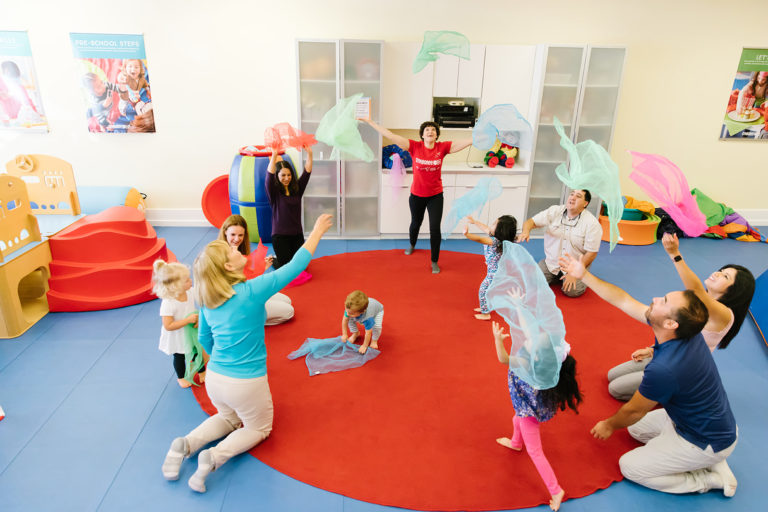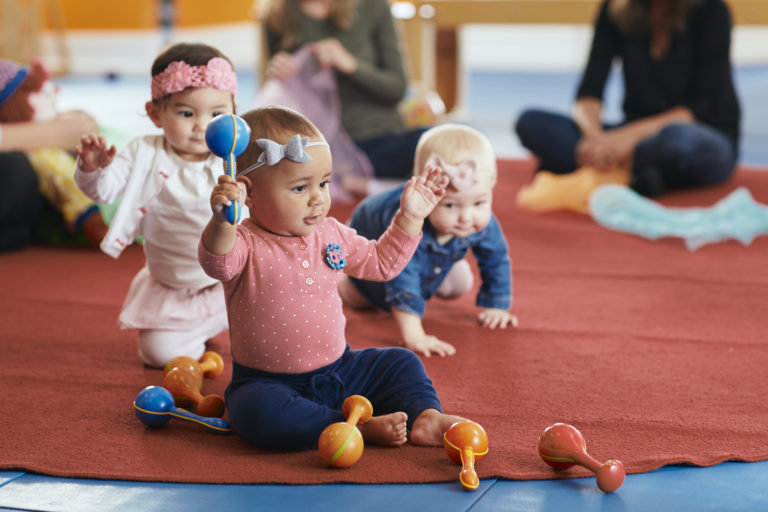 Classes that grow with your child
Our class curriculum is developed by our experienced child development programme directors and incorporate a balanced whole-child approach with activities to support what your child is mastering right now and what he or she will aspire to later. Classes are designed in 6-month increments to continue to meet a child's growing interests and abilities. From birth to age 5, there's always something special awaiting you and your child at Gymboree Play & Music.
Originally founded by a Californian mum and run by passionate, family-focused entrepreneurs
Gymboree's story began in 1976 when Joan Barnes, a mother from Marin County, California, tried to find a safe, fun place featuring age-appropriate activities for parents and young children to play together. Unable to do so, she did what any innovative, entrepreneurial mum would; she started her own programme! We've been proudly inspiring parents and children ever since, and most recently Gymboree Play & Music has once again become our own standalone company, separate from Gymboree clothing. Back to our roots, so to speak, and looking ahead to a bright future!
Each centre is a franchise and we're always looking for enthusiastic and dynamic people who love singing and working with children to become teachers or franchisees.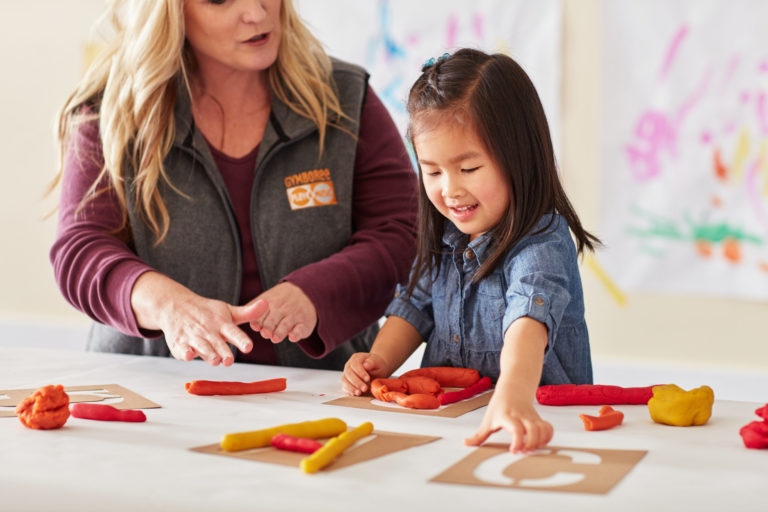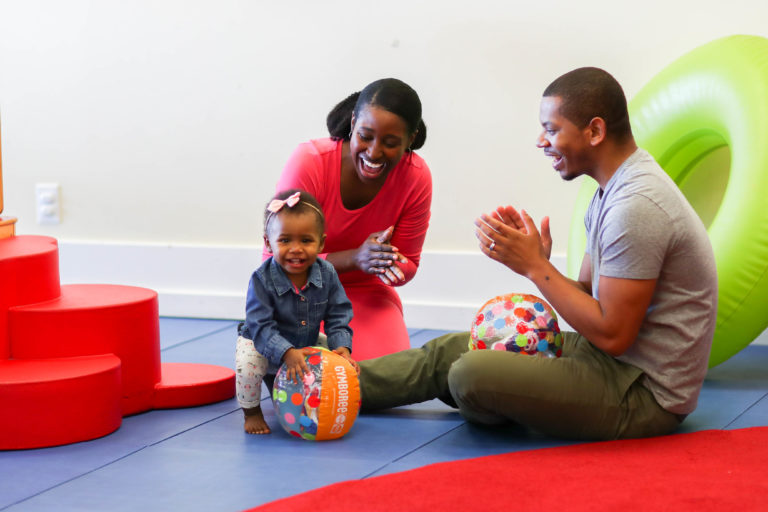 Sweet member benefits
We have so much to offer you and your child at Gymboree Play & Music. When you become a member, you'll not only enjoy our classes each week, but also receive Gymboree Play & Music product and toy discounts, open gym sessions, exclusive events, parent education about your child's development, access to a community of likeminded mums and dads — and so much more.
It works on a monthly membership, with monies taken by direct debit every month.
Your membership is global and allows you to access one free class at a Gymboree Play & Music centre anywhere in the world.
For a sneaky peak into the world of Gymboree Play & Music membership have a look at our Play Policies.
Get more information about our great member benefits when you contact a Gymboree Play & Music centre today.
Play Around the World
Over the past 45 years, we have gradually expanded our network outside of the US, sparking a love of learning with millions of families around the world. We have more than 700 Gymboree Play & Music locations across 40 countries and regions.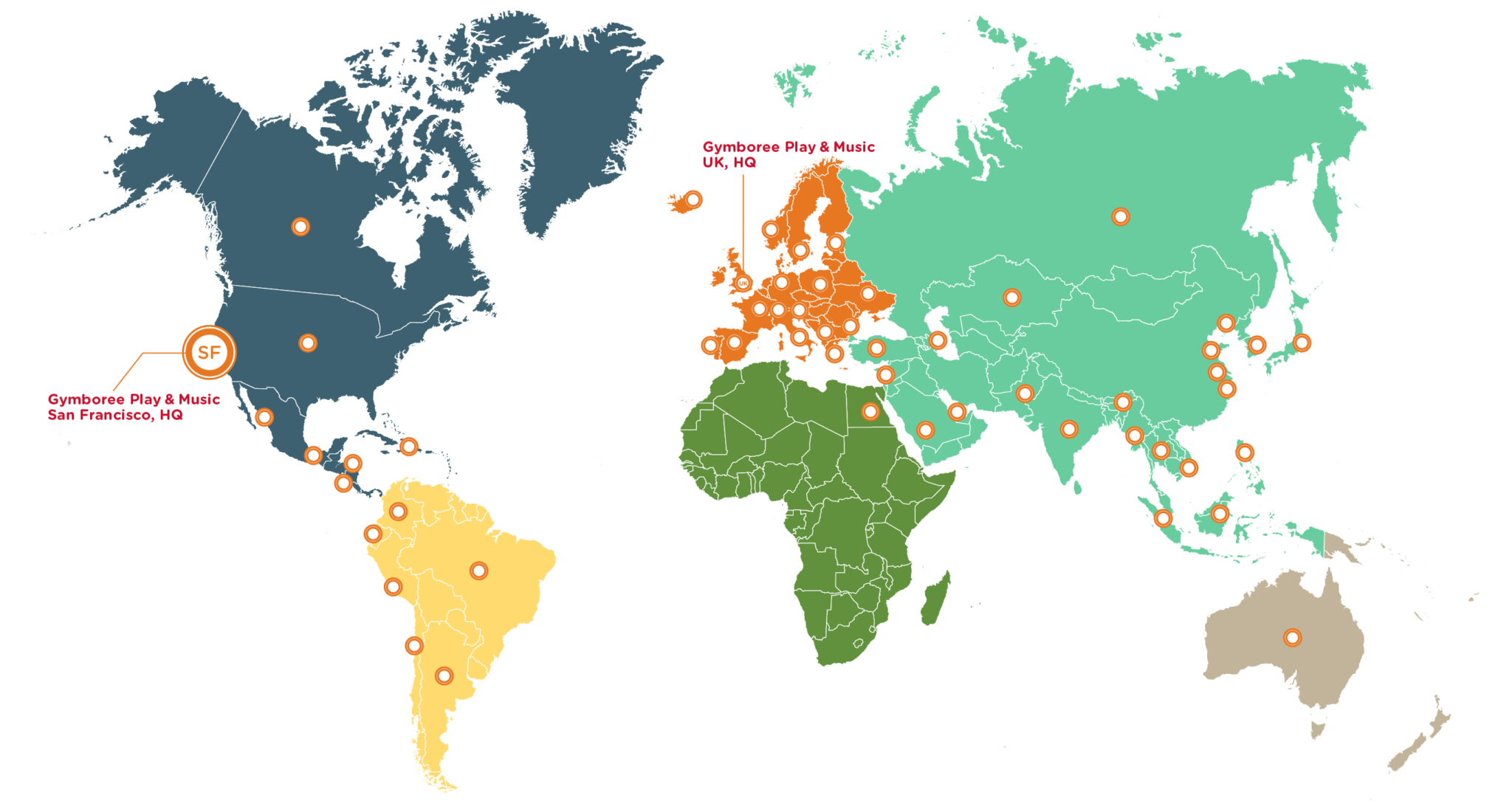 Contact us today
Gymboree Play & Music UK is operated by Gesibsumnes Ltd (Registered in England and Wales 12393030), Registered Company Address: 36-38 Westbourne Grove, Newton Road, London, United Kingdom,W2 5SH
Email: headoffice@gymbo.co.uk
Office hours are:
Monday 10am-1.30pm
Tuesday 10am-3pm
Wednesday 10am-2.30pm
Friday 10am-2pm
Each Gymboree Play & Music in the UK is a franchise and is operated by it's own team.  If you need to contact a specific Gymboree Play & Music site to sign up, or deal with a query specific to that site, please contact them directly.
You can read more about becoming a franchisee here.
Latest Gymboree Play & Music News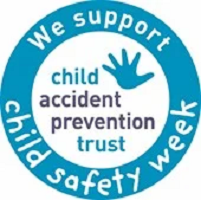 It's Child Safety Week: an annual campaign run by the brilliant Child Accident Prevention Trust, the only UK charity dedicated…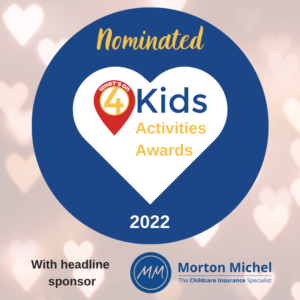 Please vote for us, we're through to the voting stage in lots of categories in the What's On 4 Kids…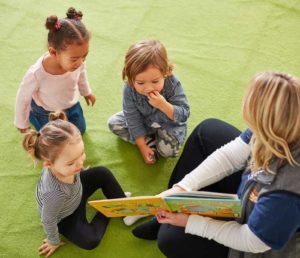 This month is National Share A Story Month: a celebration of the power of story telling and story sharing, and…
Read more

Reviews
Both of my children (3.5 years and 11 months) go to Gymboree Play & Music and love it. My toddler goes to their drop-off Lego class which she raves about. It's very creative, working not only on Lego skills but also painting, drawing etc. My infant son loves his Gymboree Play & Music Crawlers class - particularly loves crawling all over their props, through the tunnels, etc. Great way to get the infant crawling over obstacles! Gymboree Play & Music is part of our weekly schedule for both kids and we look forward to participating every week. Invaluable!
Gymboree Play & Music was a lovely and positive experience for my son Leo. We started when he was 9 months and he is now 3 years old, I wish we had started sooner.
He loves the songs (which is part of our daily singing at home), the freedom to explore and he was happy there. He looks forward to class every week and once class is over he will tell everyone about Gymbo and what he did.
For me, I liked that it taught him how to get down safely from a height, how to learn to use his body, and touching on different topics every 2 weeks. It gave me confidence in other environments to trust that he has the ability that he learned from Gymboree Play & Music and to trust him.
Absolutely amazing place! Especially Aaron from the Chiswick branch, always makes us feel very welcome there. He is extremely passionate and professional. His warmth and enthusiasm are precious. I would recommend that place to everyone! So happy we found it in our community. My son loves going there.
Read more of our 884 reviews