Gymboree Play & Music Solihull
Gymboree Play & Music Solihull is run by the lovely Jennie and her team.  They're based inside the Notcutts Garden Centre near the big Tesco on Stratford road in Shirley.  They cover a large area around and including Solihull, up to Elmdon and Bickenhill, down to Tanworth and Lapworth, west to Dickens Heath, and Earlswood, and east to Chadwick End and Bradnocks Marsh, and everywhere in between!  Gymboree Play & Music Solihull offer sensory classes for babies, and our famous Play & Learn classes for little ones who are on the move.  They also offer a range of fabulously fun birthday parties, with zero clean up for you!  Get in touch with them today via the 'enquire now' button to find out more!
Summer update
The Solihull team are running their normal timetable, see below, until the end of July.  You can enquire about classes and book into a free trial until 31st July via the timetable below, however no free trials will be booked in for August.  During August you can continue to enquire about normal classes but any bookings will be from September onwards.  The new Summer Fun Pass and Sensory Baby Play sessions are available to buy now for unlimited summer fun sessions throughout August!
Contact Us
Notcutts Garden Centre
Stratford Road
Shirley
B90 4EN
Tap on the icons below to find out more about each level
Jennie

Manager

Recently promoted to Manager, Jennie has worked at Gymboree Play & Music Solihull for over 8 years! She's the perfect staff member because before that she was a nanny who used to come to classes with her little ones. She loved classes so much she applied for a job when she finished nannying and has been here ever since!
Jennie lives in Solihull with her husband Kingsley and is expecting her own little girl very soon! Time to come back to being a member Jennie 🙂

Claire

Teacher

Hi, I'm Claire and I have been working at Gymboree Play & Music for very nearly 10 years.
I used to bring my daughter, who loved the classes and I knew it was something I wanted to be a part of.
I tend to teach the baby and Crawlers classes, and I absolutely love getting to know the babies & families, and seeing them grow & develop.

Brooklyn-Rose

Teacher

Hi I'm Brooklyn-Rose, I have been a teacher at Gymboree Play & Music Solihull for almost 4 years now. It's such a fun and happy place to come to work everyday and I really enjoy all the classes I teach. Over the years I've loved all the relationships I've built with customers and their little ones, as well as our amazing team at Gymboree Play & Music. I hope to work here for many years to come, making lots of new memories and can't imagine myself doing any other job!

Michelle

Teacher

Hi, I'm Michelle and I have been working at Gymboree Play & Music Solihull since April 2022. I have worked within children's education for over nine years through nurseries and primary school. I adore getting lost with the children in the world of imagination. I live in Hollywood with my partner and two daughters.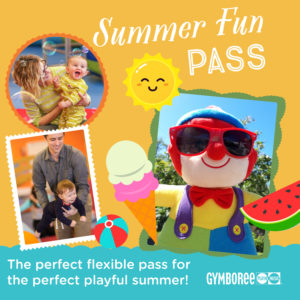 Due to popular demand we're staying open this summer!  However our normal memberships will be frozen for August as we…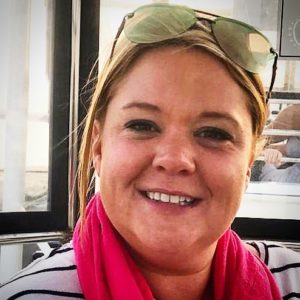 Hello, Jennie here, I just wanted to share some exciting news with you. As of June 1st 2022, I am…
We're based in a purpose built site inside Notcutts Garden Centre on Stratford Road in Shirley.
Parking is in the main car park shared with Notcutts and Tesco and is free for 3 hours. If your visit to the site is going to be longer than 3 hours please speak to a a member of the team.
It is a short walk through the garden centre to our building so you may wish to bring a buggy. We have a buggy park outside the building and locks are available to borrow upon request.
To view our full timetable please follow the link below
Latest Gymboree Play & Music News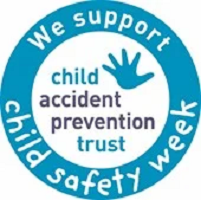 It's Child Safety Week: an annual campaign run by the brilliant Child Accident Prevention Trust, the only UK charity dedicated…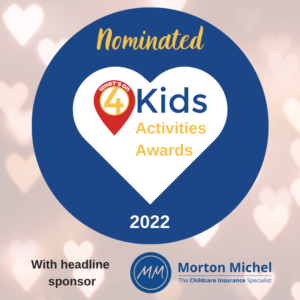 Please vote for us, we're through to the voting stage in lots of categories in the What's On 4 Kids…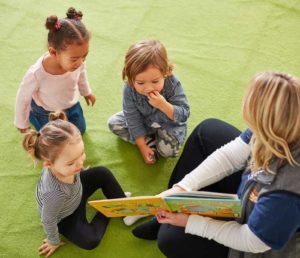 This month is National Share A Story Month: a celebration of the power of story telling and story sharing, and…
Read more

Reviews
Both of my children (3.5 years and 11 months) go to Gymboree Play & Music and love it. My toddler goes to their drop-off Lego class which she raves about. It's very creative, working not only on Lego skills but also painting, drawing etc. My infant son loves his Gymboree Play & Music Crawlers class - particularly loves crawling all over their props, through the tunnels, etc. Great way to get the infant crawling over obstacles! Gymboree Play & Music is part of our weekly schedule for both kids and we look forward to participating every week. Invaluable!
Gymboree Play & Music was a lovely and positive experience for my son Leo. We started when he was 9 months and he is now 3 years old, I wish we had started sooner.
He loves the songs (which is part of our daily singing at home), the freedom to explore and he was happy there. He looks forward to class every week and once class is over he will tell everyone about Gymbo and what he did.
For me, I liked that it taught him how to get down safely from a height, how to learn to use his body, and touching on different topics every 2 weeks. It gave me confidence in other environments to trust that he has the ability that he learned from Gymboree Play & Music and to trust him.
Absolutely amazing place! Especially Aaron from the Chiswick branch, always makes us feel very welcome there. He is extremely passionate and professional. His warmth and enthusiasm are precious. I would recommend that place to everyone! So happy we found it in our community. My son loves going there.
Read more of our 901 reviews