Privacy Policy
1. Gymboree Play & Music UK and protecting your data
Data protection law asks every company to make it clear who is responsible for looking after your personal data, so here are our details:
The website www.gymbo.co.uk is owned and operated by Gesibsumnes Ltd, trading as Gymboree Play & Music UK ("We", "Us").  We are registered in England and Wales under company number 12393030 and have our registered office at 36-38 Westbourne Grove, Newton Road, London, W2 5SH.
Gymboree Play & Music UK and your local Gymboree Play & Music branch are joint data controllers of the data collected from you.
We take our data protection responsibilities very seriously and we comply with all applicable Data Protection Legislation in force. For the purposes of this Privacy Notice, "Data Protection Legislation" means: (i) the Data Protection Act 1998 ("DPA") or (ii) the EU Regulation 2016/679 on the protection of natural persons with regard to the processing of personal data and on the free movement of such data (General Data Protection Regulation) ("GDPR") and any laws in England giving effect to its provisions.
Please read this privacy policy carefully as you are consenting to it by providing us with your personal data.
Who is Gymboree Play & Music UK?
Gymboree Play & Music is the global leader in classes for pre-school children. You can find out more about us at http://www.gymbo.co.uk/about-gymboree-play-and-music-uk.
If you have any questions or concerns about who we are or how we process your personal data then do please contact us at headoffice@gymbo.co.uk
2. Our legal basis for collecting and processing your data
We at Gymboree Play & Music UK collect and process your data on the basis that we clearly set out how we are going to collect and use your data in this privacy policy; where we have a contractual obligation to deliver you a product or service; or that you consent to such collection and processing when you register with us.
If at any time you wish to change your details or close your account you can do so by contacting your local Gymboree Play and Music.  See section 13) 'Your Rights and Choices'.
Contractual
If you buy a product or service, even if it's a free trial class, we have a contractual obligation to provide you with that product or service.  We will therefore store and process your data as per this privacy policy and contact you in relation to your purchase for as long as is necessary, e.g. as long as you remain a customer; or in the case of a free trial for 14 days after, during which time we'll ask if you want to sign up.  This also includes asking you for a review of Gymboree Play & Music after you have purchased a course.
Consent
When we collect your data we will ask you to confirm you consent to this Privacy Policy. We will also ask if you'd like us to send you marketing emails with information about classes, offers, products and other news.  We will only then send you these marketing emails if you opt in.
3. What is 'personal data'?
Personal data is any information which personally identifies you or your child.  This might include your name, address or email address. We may also ask for your child's name or date of birth. The information we collect about you and your child will be processed in accordance with this policy.
4. How Gymboree Play & Music UK gather personal data?
The main places that we gather personal data are:
when you book on for classes, or register for a free trial class via the Gymboree Play & Music website: gymbo.co.uk ("the Website")
when you enquire about buying a franchise or working with us or any of our Gymboree Play & Music franchises
when you complete a paper registration form from one of our Gymboree Play & Music branches
when you give your details over the phone to one of our Gymboree Play & Music local branches when booking or enquiring about classes or a party
When you purchase any product from one of our Gymboree Play & Music branches, face to face or over the phone
when you leave a review about Gymboree Play & Music on reviews.co.uk
when you enter a competition, promotion, or survey
when you report a problem with the Website or contact us regarding a complaint or enquiry
when you use the Gymboree Play & Music UK website (gymbo.co.uk) and we use tracking devices (known as cookies) to track your web visit. For more information please see our Cookie Policy
5. Protecting your child's privacy
In order to provide you with relevant information about classes or a party for your child we need to know:
your child's age or date of birth
your child's name
6. The data that we seek to collect from you
At Gymboree Play & Music UK we send emails to you with information about classes, products and services that may be relevant to you and your children.
To do this we ask you to tell us your:
name
email address
postal address
consent to receiving communications from us
child's name
child's age or date of birth
Data that helps us to measure the interest and response to our emails
At Gymboree Play & Music UK we want to understand whether you are opening our emails and where relevant, clicking on links within the emails that take you to our website.  We do this because we want to learn which emails you find interesting and engaging.  We also want to be able to identify people who have stopped opening emails for a period of time, so that we can try and encourage them to start engaging with us again or delete them from our database.
Data we need to retain to answer or resolve an enquiry or complaint
If you contact us with a complaint or enquiry we may keep a record of that correspondence to ensure that we can deal with it effectively.
Data that you share with us in response to a survey
We may also ask you to complete surveys that we use for research purposes, to better understand your opinions, preferences and interests.  For example, we might ask you about your interests and your satisfaction with our products, website, communications or service.  Participation in such surveys is always voluntary.
7. How we store and protect your personal data?
We have appropriate security measures in place to prevent personal information from being accidentally lost or used or accessed in an unauthorised way. We limit access to your personal information to those who have a genuine business need to know it. Those processing your information will do so only in an authorised manner and are subject to a duty of confidentiality. They will also have been trained appropriately.
We also have procedures in place to deal with any suspected data security breach. We will notify you and any applicable regulator of a suspected data security breach where we are legally required to do so.
Please note:  In common with all other website owners we cannot guarantee the security of data that you transmit to us over the internet.  The transmission of information via the internet is not completely secure. Although we will do our best to protect your personal data, we cannot guarantee the security of your data transmitted to the website; any transmission is at your own risk. Once we have received your information, we will use strict procedures and security features to try to prevent unauthorised access.
8. How we use your personal data?
When you give us information, such as your name, email address and child's date of birth, we use it in the following ways:
to process your purchase of classes, products or services from Gymboree Play & Music UK. This includes contacting you within 14 days of a free trial to see if you want to sign up, and also includes sending you an email asking for a review after you have purchased a class, course, party, or product.
to process your enquiry about becoming a franchisee or working with Gymboree Play & Music
to send you relevant emails about our classes, products or services, and other news, if you have consented to this
we may use your data to notify you about changes to our service or our privacy policy, or to give you notice that we will delete your data, unless you consent to continuing to receive communications
we may use your data to optimise the Website for your use, in terms of geography or device
9. How long we will hold your data?
We will only retain your personal data for as long as necessary to fulfil the purposes we collected it for, including for the purposes of satisfying any legal, accounting or reporting requirements.
To determine the appropriate retention period for personal data, we consider the amount, nature and sensitivity of the personal data, the potential risk of harm from unauthorised use or disclosure of your personal data, the purposes for which we process your personal data and whether we can achieve those purposes through other means, and the applicable legal requirements.
As a provider of classes, products and services for children up to the age of 5 we will hold your data until your youngest child reaches the age of 5 years.  We will then ask you if you wish to continue to receive communications from Gymboree Play & Music UK.  If you do not consent to continue we will delete your data.
You can, of course, opt-out of receiving marketing from Gymboree Play & Music at any time, see section 11 'Your Rights and Choices'.
10. Who will see your data?
Gymboree Play & Music UK values your privacy and will only share your data with other parties in very specific and limited circumstances.  These are explained in this section:
We may share your data within our group of companies
Gymboree Play & Music UK manages a franchise network of local Gymboree Play & Music branches.  You can see all our branches listed at http://www.gymbo.co.uk/locations. We will share your information with the relevant Gymboree Play & Music which owns the rights to operate in your postcode.
We may share your information with selected third parties
We use software from carefully selected third parties to enable us to manage your data, publish the websites, deliver the classes, collect reviews and communicate with you.  The current list of suppliers as at July 2021 is:
Priority Pixels – website development and hosting.
ClassBiz – customer data management for Gymboree Play & Music UK
Microsoft Office 365 – private and secure cloud storage of all documents including email and customer data files.
Mailchimp – email marketing system.
Reviews.co.uk – review collection platform.
We will not share your personal data with any third parties for their marketing purposes.
We will share personal information with law enforcement or other authorities if required by applicable law.
11. Your Rights and Choices
You can choose whether to receive marketing communications
Gymboree Play & Music uses personal data to send subscribers emails with details about our classes, products, services and other news or offers that we think could be relevant to parents of babies and young children.
When we collect your data, we will ask if you want to receive these emails and only send them if you say yes. If you would like to opt-out of marketing communications, you can do this by contacting your local Gymboree Play & Music or clicking on the unsubscribe link at the bottom of any of our marketing emails.
However, we will continue to send you emails in order to fulfil our contractual obligations to you, regardless of whether you opt in to marketing communications. These include when you place an order for goods or services with us, even if for a free trial (in which case we will follow up within 14 days to see if you want to sign up) and contacting you in relation to any issues with your order.
You can choose to correct, update or delete your information
Just get in touch with your local Gymboree Play & Music to update your details, have a copy, or ask for them to be deleted.  If you're a member you can use the Members Login in the top right of this website.
You can find out more about your rights under Data Protection
For more information about your rights under the Data Protection Act and the General Data Protection Regulation (GDPR) go to the website of the Information Commissioner's Office at ico.org.uk.
If you have a complaint about Gymboree Play & Music data processing:
In the first instance please contact your local Gymboree Play & Music if you have any questions or concerns about how we collect, store and use your personal data.
If you don't get a satisfactory answer, please contact headoffice@gymbo.co.uk where we will do our best to help.
The General Data Protection Regulation also gives you the right to lodge a complaint with the UK Information Commissioner who may be contacted at www.ico.org.uk/concerns/ or telephone: 0303 123 1113.
12. Links to other websites
The Website may, from time to time, contain links to other websites.  If you follow a link to any of these websites, please note that these websites have their own privacy policies and that we do not accept any responsibility or liability for these policies.  Please check these policies before you submit any personal data to these websites.
13. Keeping you up to date with changes to our privacy policy
Any changes we may make to our Privacy Policy in the future will be posted on this page and, where appropriate, notified to you by email.  Please check back frequently to see any updates or changes.
14. What to do if you have further questions?
If you have any questions or concerns with respect to this policy or the website you may contact us by email at headoffice@gymbo.co.uk
Latest Gymboree Play & Music News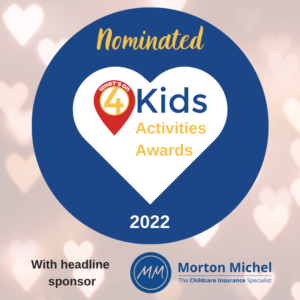 Please vote for us, we're through to the voting stage in lots of categories in the What's On 4 Kids…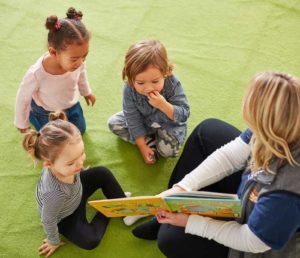 This month is National Share A Story Month: a celebration of the power of story telling and story sharing, and…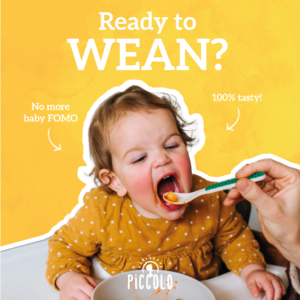 It's National Weaning Week so our lovely friends at Piccolo thought they'd help us with their Top Tips for Weaning!…
Read more

Reviews
Both of my children (3.5 years and 11 months) go to Gymboree Play & Music and love it. My toddler goes to their drop-off Lego class which she raves about. It's very creative, working not only on Lego skills but also painting, drawing etc. My infant son loves his Gymboree Play & Music Crawlers class - particularly loves crawling all over their props, through the tunnels, etc. Great way to get the infant crawling over obstacles! Gymboree Play & Music is part of our weekly schedule for both kids and we look forward to participating every week. Invaluable!
Gymboree Play & Music was a lovely and positive experience for my son Leo. We started when he was 9 months and he is now 3 years old, I wish we had started sooner.
He loves the songs (which is part of our daily singing at home), the freedom to explore and he was happy there. He looks forward to class every week and once class is over he will tell everyone about Gymbo and what he did.
For me, I liked that it taught him how to get down safely from a height, how to learn to use his body, and touching on different topics every 2 weeks. It gave me confidence in other environments to trust that he has the ability that he learned from Gymboree Play & Music and to trust him.
Absolutely amazing place! Especially Aaron from the Chiswick branch, always makes us feel very welcome there. He is extremely passionate and professional. His warmth and enthusiasm are precious. I would recommend that place to everyone! So happy we found it in our community. My son loves going there.
Read more of our 868 reviews