Gymboree Play & Music Sevenoaks
Gymboree Play & Music Sevenoaks is run by the lovely Colette and her team.  They're based on London Road in Dunton Green.  They cover a large area around and including Sevenoaks, up to Otford and Chevening, down to Weald and Underriver, west to Ide Hill and Sundridge, and east to Ivy Hatch and Plaxtol, and everywhere in between!  Gymboree Play & Music Sevenoaks offer Baby Lab and baby massage courses, as well as our famous Play & Learn classes for little ones who are on the move.  They also offer a range of fabulously fun birthday parties, with zero clean up for you!  Get in touch with them today via the 'enquire now' button to find out more!
Contact Us
18 London Road,
Dunton Green
Sevenoaks
TN13 2UE
Tap on the icons below to find out more about each level
Colette

Franchisee

Colette has been in the Gymboree P&M family since 2004. She has a background in performing arts and started as a part-time teacher at the Bayswater branch before being promoted to manager. A move to the states in 2006 saw her experiencing life as a Gymboree teacher in Philadelphia, PA for 3 years. Upon returning to the UK she set herself up as a cover teacher for sites around London and Kent, which gave her inspiration to set up her own site. A move to Sevenoaks a year later saw the birth of Gymboree P&M Sevenoaks in 2011 (shortly followed by the birth of her first child that same year!).
Colette lives with her husband, 2 children, cat and goldfish in Kemsing.

Anna

Anna joined the Sevenoaks Gymboree team in 2021. She is also a recent acting graduate from Rose Bruford and has a background in performing arts and facilitation work. She loves working with children and is a big clown herself! Anna loves watching the children laugh and play and figure a problem out. She finds working at Gymboree really rewarding and looks forward to seeing all the little ones in her classes. Outside of Gymboree she co-runs her own theatre company.

Caroline

Caroline has been with Gymboree P&M Sevenoaks since 2011. She has a professional background of Sales and Account management but had a keen interest in performing since her teens. Since being at Gymboree she has found a love of teaching and understanding of child development. She is currently doing a Bsc Psychology with the Open University to further a career in teaching. She lives with her daughter and cat.

Avril

Avril has worked at Gymboree Sevenoaks since 2014 and really loves her job! She has worked with children most of her life as a swimming teacher, through scouting and babysitting. She says "Gymboree is definitely one of the most fun, rewarding and best places to be. I love watching the little ones learn a new skill and perfecting them in a safe space with their grown ups."
At home she lives with her husband Sam and little boy Arthur who is arrived in April 2021. One of her favourite things has been using her Gymboree skills as a mum, using them at home and taking Arthur to classes like Baby Lab & Baby Massage and the bonus is they both love it!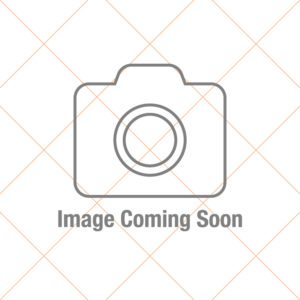 We are excited to announce our Unlimited Membership returns this Summer! From 1st June-31st August 2022, all members will be…
Parking
Street parking is available around Gymboree Play & Music, but this is very limited so we strongly recommend you park in Tesco and then make the short walk over to us using the zebra crossings. Please do not park in the Majestic/Topps Tiles car park as this is reserved for their customers only.
Postcodes covered: TN13 1, TN13 2, TN13 3, TN14 5, TN14 6, TN15 0.
Latest Gymboree Play & Music News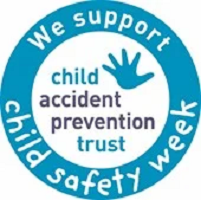 It's Child Safety Week: an annual campaign run by the brilliant Child Accident Prevention Trust, the only UK charity dedicated…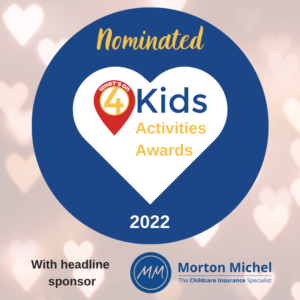 Please vote for us, we're through to the voting stage in lots of categories in the What's On 4 Kids…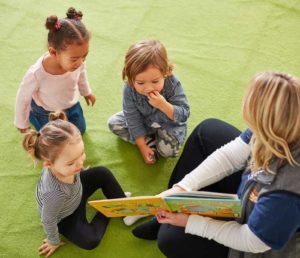 This month is National Share A Story Month: a celebration of the power of story telling and story sharing, and…
Read more

Reviews
Both of my children (3.5 years and 11 months) go to Gymboree Play & Music and love it. My toddler goes to their drop-off Lego class which she raves about. It's very creative, working not only on Lego skills but also painting, drawing etc. My infant son loves his Gymboree Play & Music Crawlers class - particularly loves crawling all over their props, through the tunnels, etc. Great way to get the infant crawling over obstacles! Gymboree Play & Music is part of our weekly schedule for both kids and we look forward to participating every week. Invaluable!
Gymboree Play & Music was a lovely and positive experience for my son Leo. We started when he was 9 months and he is now 3 years old, I wish we had started sooner.
He loves the songs (which is part of our daily singing at home), the freedom to explore and he was happy there. He looks forward to class every week and once class is over he will tell everyone about Gymbo and what he did.
For me, I liked that it taught him how to get down safely from a height, how to learn to use his body, and touching on different topics every 2 weeks. It gave me confidence in other environments to trust that he has the ability that he learned from Gymboree Play & Music and to trust him.
Absolutely amazing place! Especially Aaron from the Chiswick branch, always makes us feel very welcome there. He is extremely passionate and professional. His warmth and enthusiasm are precious. I would recommend that place to everyone! So happy we found it in our community. My son loves going there.
Read more of our 883 reviews