It's been such a long time, but after what seems like months and months, we're back!  But we're coming back slowly and carefully.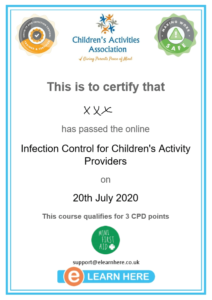 Each of our centres has been going through a very thorough process of risk assessments, training, rearranging, planning, cleaning, and general hoop-jumping to get ready for this very exciting time. We were not going to re-open until we were sure we could keep our members and teams safe whilst still providing you with the classes that you love.
As a result, we have redesigned our Play Policies to make sure our centres are 'covid-secure' so expect to see one-way systems, thermometers, hand sanitiser, face coverings, smaller classes, fewer props, 'bubbled' classes, and lots of cleaning!
Furthermore all of our centre owners have completed Infection Control for Children's Activities Providers training designed by the Children's Activities Association and Mini First Aid.  Feel free to ask to see their certificate!
But we're finally here!  A few of our centres have re-opened already and many more will be opening in the coming weeks.
Whether you're already a member or new to the Gymboree Play & Music family, get in touch with your local centre now to find out when they're opening, and book your place.
We'd love to see you very soon