Hello, Jennie here, I just wanted to share some exciting news with you.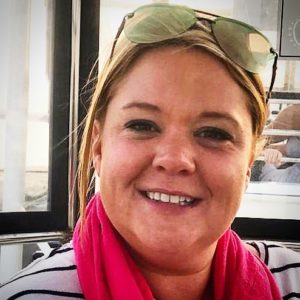 As of June 1st 2022, I am taking over the job as Manager for Gymboree Play & Music Solihull. I'm sure a lot of you know me anyway but here is a little bit of background on me.
I have worked for Gymboree Play & Music for 8 and a half years.  When I was a nanny I came to Gymboree Play & Music and loved the classes.  So much so that when my job came to a natural end I applied for a position.  I was thrilled when I got the job!  Since then I have worked full time and taken on more responsibility in the business. To say I love working at Gymboree Play & Music Solihull is an understatement.  I'm so excited to be taking on this new role and can't wait to get started!
This new and very exciting journey for me comes with some other news. We are going to be under new ownership which does mean we will be saying goodbye to Sally and Lesley.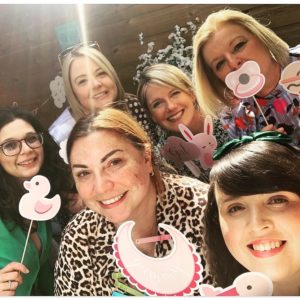 Without them Gymboree Play & Music Solihull would not be the place we all love so much, and I'm sure you will join me in wishing them all the best for whatever exciting adventures they are about to take on.
I am so grateful that 8 years ago they gave me the chance to come and work with them and I have loved every second of being part of their amazing team. My promise to them is that I will look after it and nurture it as they have done for the past 14 years.
As a lot of you are already aware I will be taking a little bit of time out later this year to go on maternity leave. However I intend to be around as I'll be attending our amazing baby classes so you will still see me around the site. They won't get rid of me that easily!
We are incredibly lucky we have our fabulous team, Claire, Brooklyn and Michelle, who we wouldn't be without. They will continue to look after you, and of course Gymbo will be keeping his eye on things too.
Due to new ownership you may notice the bank details on your direct debit change. Please note that you do not need to do anything, the name on your statement will change to Lorogee Ltd, but your membership will continue as usual.
Any questions please do not hesitate to get in contact.
Jennie McGee
Manager
Gymboree Play & Music Solihull