Sensory Baby Classes Near Me
Sensory baby classes are so important for a baby's development. In those precious first few months, organised sensory activities can be truly transformative, both for baby and carer. But the great thing is, each little one can attend right from birth!
Engage the Senses
There are a wide range of activities that can be included in sensory classes, providing experiences and environments to engage the senses in the early weeks and months. And this includes classes at Gymboree Play & Music!  In our classes your little one will hear music, voices, instruments, and other babies cooing.  They'll be able to feel various soft and hard surfaces including our equipment, comfy mats, inflatable balls, fabric scarves and our famous parachute, as well as huggable Gymbo.  Our centres are full of colour so your little one will begin to distinguish between the various colours, see light and dark, as well as their own reflection.  Inevitably toys will end up in their mouths as they use taste to identify objects. (Mouthed toys are thoroughly cleaned between every session!).  And finally, occasionally we might introduce specific smells as part of a class, but of course there's always ambient smell!
Communicate with Baby
This means when you visit our centres across the UK, you will find music, art, Play & Learn, massage and Makaton classes perfect for progressive baby development through sensory activities.
And in every sensory experience with us, there is expert guidance behind everything your little one touches, sees, hears, smells, tastes and feels. Our whole programme is led by highly trained teachers. But if you are wondering what Makaton is? Don't worry, we can answer that!
Makaton Signing for Babies training is a series of sessions designed to encourage the development of communication and language skills in babies and toddlers. For example, you may have seen Mr Tumble using it on CBeebies?  It is one of the ways in which parents and carers can begin to communicate with baby and build a precious bond.
Benefits of classes
Plus, there are so many more benefits of attending sensory classes too. In the class environment, their whole physical, cognitive and social skills will begin to develop.  This includes starting to develop co-ordination and motor skills. And little ones also develop awareness of themselves and others and begin to make sense of the world. Plus, for parents and carers, it is a place to learn new techniques to calm baby and foster sleeping patterns.
A support network
Let's not forget, it is also a challenging time for new parents too! So, it's a great comfort and benefit to be with peers going through the same experiences. Which means, you can make new friends, for instance. And together, you can go through the same worries, thrills, landmarks and emotional roller-coaster ride of parenting a new baby!
Sensory classes include:
N.B. Not all centres offer all types of classes.
Latest Gymboree Play & Music News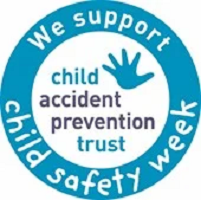 It's Child Safety Week: an annual campaign run by the brilliant Child Accident Prevention Trust, the only UK charity dedicated…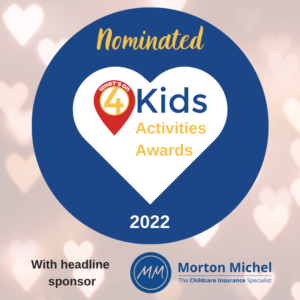 Please vote for us, we're through to the voting stage in lots of categories in the What's On 4 Kids…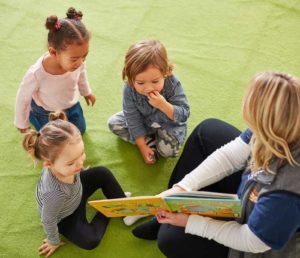 This month is National Share A Story Month: a celebration of the power of story telling and story sharing, and…
Read more

Reviews
Both of my children (3.5 years and 11 months) go to Gymboree Play & Music and love it. My toddler goes to their drop-off Lego class which she raves about. It's very creative, working not only on Lego skills but also painting, drawing etc. My infant son loves his Gymboree Play & Music Crawlers class - particularly loves crawling all over their props, through the tunnels, etc. Great way to get the infant crawling over obstacles! Gymboree Play & Music is part of our weekly schedule for both kids and we look forward to participating every week. Invaluable!
Gymboree Play & Music was a lovely and positive experience for my son Leo. We started when he was 9 months and he is now 3 years old, I wish we had started sooner.
He loves the songs (which is part of our daily singing at home), the freedom to explore and he was happy there. He looks forward to class every week and once class is over he will tell everyone about Gymbo and what he did.
For me, I liked that it taught him how to get down safely from a height, how to learn to use his body, and touching on different topics every 2 weeks. It gave me confidence in other environments to trust that he has the ability that he learned from Gymboree Play & Music and to trust him.
Absolutely amazing place! Especially Aaron from the Chiswick branch, always makes us feel very welcome there. He is extremely passionate and professional. His warmth and enthusiasm are precious. I would recommend that place to everyone! So happy we found it in our community. My son loves going there.
Read more of our 882 reviews