Top tips for surviving a birthday party!
Written by Stephanie Gross, Director, Gymboree Play & Music St Albans
Gymboree Play & Music TOP TIPS to surviving a birthday party!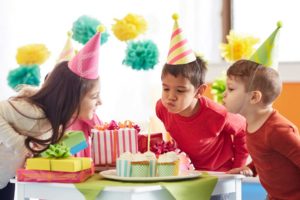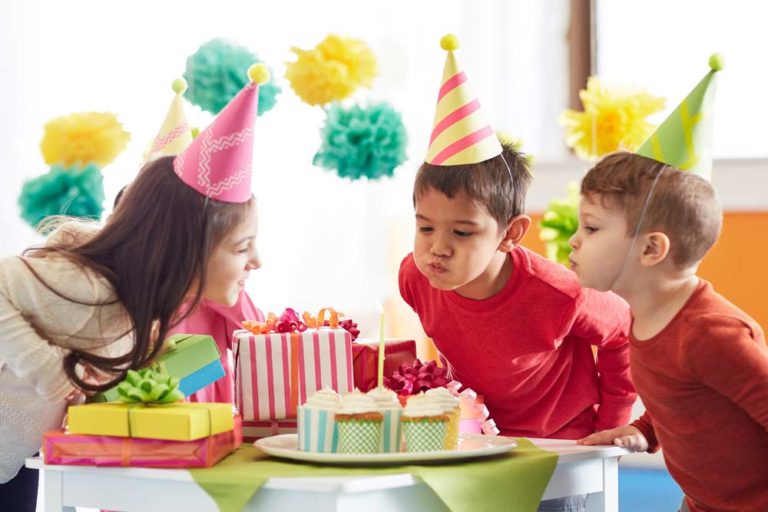 Whether it's your little one's first, third or fifth birthday party, we know it can be stressful so here are our top tips to success!
1, Book the date in advance. Here at Gymboree Play & Music we offer both On-Site and On-the-Go parties for flexibility. We also have every party type covered from Music, Play & Learn even Art – we know how to party!
2, Don't sweat the invitations! We provide these here at Gymboree Play & Music. Want to save on paper and time? Why not email guests with a custom e-invite with our best friend Gymbo the clown taking centre stage (other designs available).
3, Party bags – Do we, or don't we? If cake, balloons and stickers aren't enough then we offer party bags as part of our deluxe package! However, if you love a little before bed-time project then local discounted stores and amazon are great for bulk buys – get on Pinterest and enjoy yourself!
4, WHAT? A THEME?… We cater each party with your little ones in mind! Do they love Peppa Pig? We can incorporate this into farmyard fun. Princesses and Superheroes in equal measure? We can do both! What about a baby rave or Mister Maker's workshop… The sky's the limit!
5, What's that sound? With playlists full of songs and ooodles of bubbles galore, we're prepared for party fun! Have any requests, we'll add them in for you!
6, "'I'm hungry, I'm thirsty" …Grab a cake (and party food if you want) and we'll set these up for you on arrival. We have the soft drinks covered but you could bring something a little stronger for those who need it! Did we mention there's NO clean up…now we have your attention!
7, Remember to enjoy yourself! With a party at Gymboree Play & Music, we take care of everything and help your little one and YOU have a memorable day! With Gymboree Play & Music parties in over 700 locations in over 40 countries, why settle for less?
Want to know more about our bespoke parties or to check availability?
Find out more at https://www.gymboreeclasses.co.uk/children-baby-kids-parties/