Gymboree Play & Music Docklands
Gymboree Play & Music Docklands is run by the lovely Michelle and her team.  They're based in a brand new centre in London City Island, just over the bridge from Canning Town Station.  They cover a large area around Docklands, up to Bow and Victoria Park, down to the river at the Isle of Dogs, west to Wapping, Stepney Green and Bethnal Green, and east to Canning Town, and everywhere in between!  Gymboree Play & Music Docklands offer sensory classes for babies, and music classes, as well as our famous Play & Learn classes for little ones who are on the move.  They also offer a range of fabulously fun birthday parties, with zero clean up for you!  Get in touch with them today via the 'enquire now' button to find out more!
Unfortunately we haven't been able to find a buyer so Gymboree Play & Music Docklands has now closed. Find out more.
Tap on the icons below to find out more about each level
Michelle

Franchisee

Michelle has been running Gymboree Play & Music Docklands since 2008. Michelle's favourite classes are our fantastic Music classes. She really enjoys bringing them to life for the little ones and their grown ups. Michelle is a Londoner and comes from a large Caribbean family. Before Gymbo beckoned, Michelle worked as a social worker, lived in Spain working as an English Language teacher and also worked in Logistics. Married to Tim with lots of nieces and nephews, many of whom have been to our classes!

Anne

Teacher

Hi my name is Anne and I have been a Gymboree teacher for 11 years. Love doing all classes especially crawlers and babies. I absolutely love working with children and watching them grow from babies to crawlers to walkers, it's so very rewarding. I have 3 grown up children 2 boys and a girl. I live in London and also speak fluent Urdu. Alongside Gymboree I am bank staff at Docklands Village Nursery and I have also been a slimming world consultant for nearly 10 years.

Meghan

Teacher

Meghan is a drama student based in London. She comes from a big Irish family, and her favourite classes are Walkers and Runners. She's a big fan of all things Gymbo!

India

Teacher

India loves working at Gymboree P&M and enjoys teaching all of the classes, but she really enjoys putting on some good music at a busy Open Gym session and having a dance!
Originally from Kent, she's moved to London for her studies and to build her career; which she aspires to go on to do teaching and movement directing in the performing arts. She is a graduate and member of The National Youth Theatre of GB and is currently studying a degree in BA (Hons) Drama.
We are open in our lovely new venue on London City Island, E14 just opposite the new English National Ballet building. A short walk across the red bridge from Canning Town station or a D3 bus ride from Canary Wharf & Isle of Dogs. Fabulous Play & Learn, Music, Sensory Baby Play classes and open gyms.
Postcodes covered:
E14 0, E14 2, E14 3, E14 4, E14 5, E14 6, E14 7, E14 8, E14 9, E2 9, E3 2, E3 3, E3 4, E3 5, E16 1, E16 4, E1 0, E1 3, E1 4, E2 0, E2 9, E1W 3
Latest Gymboree Play & Music News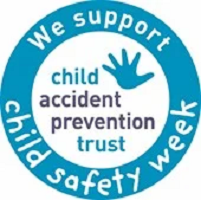 It's Child Safety Week: an annual campaign run by the brilliant Child Accident Prevention Trust, the only UK charity dedicated…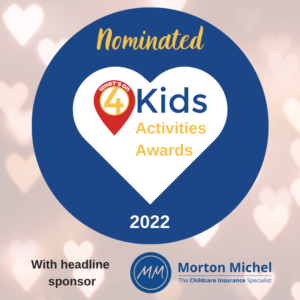 Please vote for us, we're through to the voting stage in lots of categories in the What's On 4 Kids…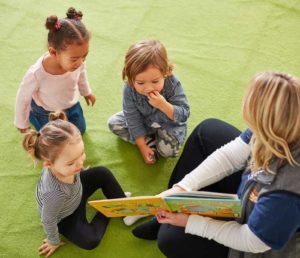 This month is National Share A Story Month: a celebration of the power of story telling and story sharing, and…
Read more

Reviews
Both of my children (3.5 years and 11 months) go to Gymboree Play & Music and love it. My toddler goes to their drop-off Lego class which she raves about. It's very creative, working not only on Lego skills but also painting, drawing etc. My infant son loves his Gymboree Play & Music Crawlers class - particularly loves crawling all over their props, through the tunnels, etc. Great way to get the infant crawling over obstacles! Gymboree Play & Music is part of our weekly schedule for both kids and we look forward to participating every week. Invaluable!
Gymboree Play & Music was a lovely and positive experience for my son Leo. We started when he was 9 months and he is now 3 years old, I wish we had started sooner.
He loves the songs (which is part of our daily singing at home), the freedom to explore and he was happy there. He looks forward to class every week and once class is over he will tell everyone about Gymbo and what he did.
For me, I liked that it taught him how to get down safely from a height, how to learn to use his body, and touching on different topics every 2 weeks. It gave me confidence in other environments to trust that he has the ability that he learned from Gymboree Play & Music and to trust him.
Absolutely amazing place! Especially Aaron from the Chiswick branch, always makes us feel very welcome there. He is extremely passionate and professional. His warmth and enthusiasm are precious. I would recommend that place to everyone! So happy we found it in our community. My son loves going there.
Read more of our 901 reviews