Drop Off Classes Near Me
Drop off classes are the perfect environment for children to take important developmental steps. That's because taking part in early years activities with gentle separation from parents and carers, children's confidence and independence is nurtured. Which, in turn, makes children school-ready. In addition and above all, it builds the foundation for a happy and healthy childhood!
Expert Led
Designed by experts in education and in play, our age-appropriate activities are created to support the cognitive, physical and social development of children, as they play.
And today, there are over 700 locations in over 40 countries, including lots in the UK. This makes Gymboree Play & Music a global leader in early childhood development programmes.
School Ready
During drop off classes, adults will have over 30 minutes of uninterrupted time to check emails, have a coffee, sit and relax or even talk with other parents and carers. That's because, with our expert-trained teachers on hand, we've got it covered. Therefore, parents and carers can rest assured that their child is getting prepared for their future in the best way possible! So, all we ask is that all little ones are properly potty trained before drop off classes.
Gentle Separation
In Pre-school steps (2-3 years) classes children experience gentle separation from parents and take their first steps to school readiness. This includes children being taught by expert teachers in social activities and brain games like puzzles, playdough, and storytime. But, each class ends with celebration and the return of the adults, reminding children that adults always come back!
From there, older children then progress to our School Skills classes (3-5 years). Here, they experience a classroom type of environment to build social skills for school and beyond.
Plus, we also host LEGO classes (3-5 years) at participating centres. This particular course encourages an early love for STEAM concepts of science, technology, engineering, art and maths. Put simply, it fosters a natural curiosity for how things work.
Children who join our Theatre Arts classes (3-5 years) benefit from developing confidence, self-expression and concentration. That's because, it's an environment where little ones collaborate and negotiate with their peers. Therefore, they learn new ways to communicate and play together. Furthermore, parents and carers get to enjoy watching their little ones in regular live performances!
All of these drop off classes and the play they experience helps, to foster independence in children. That's why the non-profit Child Mind Institute, experts in early years development state: "Playtime is another chance for kids to take the lead. Projects, like puzzles or crafts, are a great way for kids to learn to focus on one thing for a long time. Free play is also a chance for kids to learn creativity and problem solving."
Join in the fun
In conclusion, we prepare children for a lifetime love of school, classrooms, and learning!
Drop off classes include:
N.B. Not all centres offer all types of classes.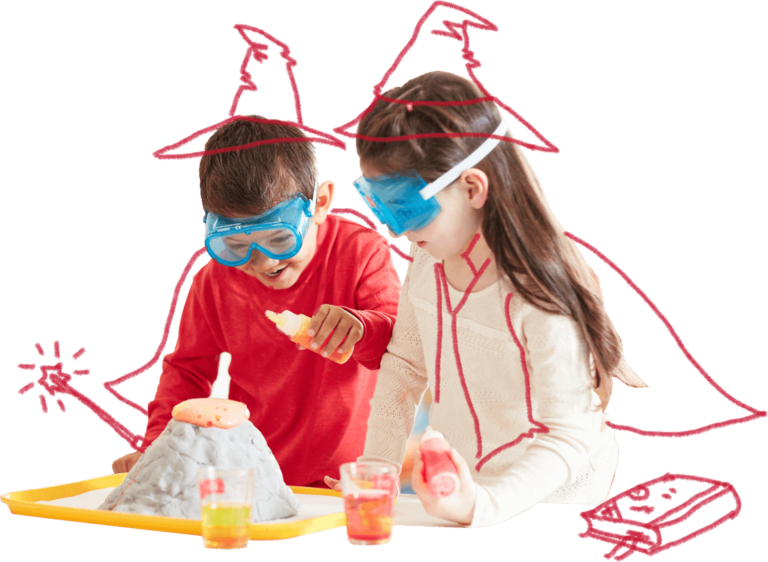 Latest Gymboree Play & Music News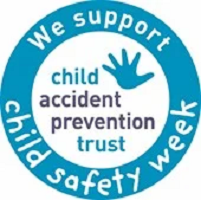 It's Child Safety Week: an annual campaign run by the brilliant Child Accident Prevention Trust, the only UK charity dedicated…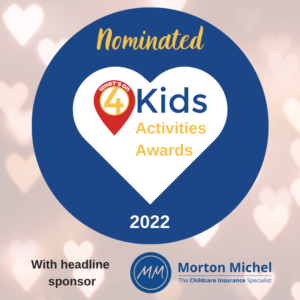 Please vote for us, we're through to the voting stage in lots of categories in the What's On 4 Kids…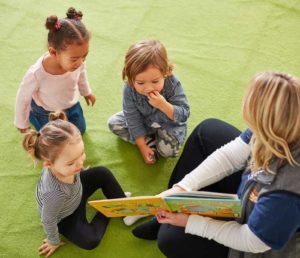 This month is National Share A Story Month: a celebration of the power of story telling and story sharing, and…
Read more

Reviews
Both of my children (3.5 years and 11 months) go to Gymboree Play & Music and love it. My toddler goes to their drop-off Lego class which she raves about. It's very creative, working not only on Lego skills but also painting, drawing etc. My infant son loves his Gymboree Play & Music Crawlers class - particularly loves crawling all over their props, through the tunnels, etc. Great way to get the infant crawling over obstacles! Gymboree Play & Music is part of our weekly schedule for both kids and we look forward to participating every week. Invaluable!
Gymboree Play & Music was a lovely and positive experience for my son Leo. We started when he was 9 months and he is now 3 years old, I wish we had started sooner.
He loves the songs (which is part of our daily singing at home), the freedom to explore and he was happy there. He looks forward to class every week and once class is over he will tell everyone about Gymbo and what he did.
For me, I liked that it taught him how to get down safely from a height, how to learn to use his body, and touching on different topics every 2 weeks. It gave me confidence in other environments to trust that he has the ability that he learned from Gymboree Play & Music and to trust him.
Absolutely amazing place! Especially Aaron from the Chiswick branch, always makes us feel very welcome there. He is extremely passionate and professional. His warmth and enthusiasm are precious. I would recommend that place to everyone! So happy we found it in our community. My son loves going there.
Read more of our 882 reviews