Birthday Parties At Gymboree Play & Music Tunbridge Wells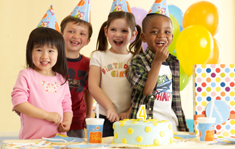 At Gymboree Play & Music, no two children – or Gymboree Play & Music parties – are exactly the same. Allow us to turn your child's passion into an unforgettable birthday party guaranteed to be a celebration of fun.
You let us know your child's favourite games, songs and activities and we'll create a custom made party you can call your own.  Guaranteed to be 100% fun with zero clean up!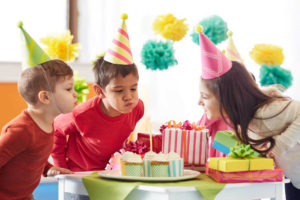 Choose from a wide range of parties including Play, Music and Art. We specialise in parties for 1st through 5th birthdays.
Themes include Baby's First Birthday, Farmyard Fun, Ocean Adventure, Trains & Planes, Princesses & Super Heroes, Dinosaur Adventures, Jungle Safari and many more.
Gymboree Play & Music Parties are available to everyone even if you are not a member of the Gymboree Play & Music family.
To find out details of pricing and availability, please contact Gymboree Play & Music Tunbridge Wells, Tunbridgewells@gymboreeclasses.co.uk  Tel: 07308 160024