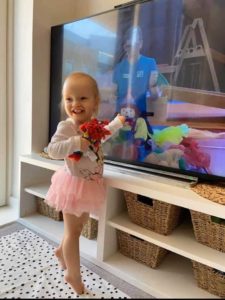 Have you seen our new video? We wanted to let you all know that we are here for you right now!
Whether you're currently joining us for Gymbo @ Home or waiting for our doors to re-open, we can't wait to see you all soon.
We started our classes back in 1976 and many of our favourite activities are still going strong today.  We are proud to deliver our classes in over 40 countries, we have 10,000 members here in the UK, and an amazing 1.5m members globally.
All of us at Gymboree Play & Music UK want this chance to say hello, and we miss you all very much.  We're a network of small family-run businesses so your support at this time is vital, and greatly appreciated. Thank you very much .  We're here for you now with Gymbo @ Home: short, live action and pre-recorded interactive sessions for you and your little one.  When the time comes, we will welcome you all back to our centres with 3 big Gymbo cheers, and ooodles of bubbles!
We wish you and your families happiness and well wishes.
Hip hip hooray!!