Piccolo's Top Tips for Weaning
It's National Weaning Week so our lovely friends at Piccolo thought they'd help us with their Top Tips for Weaning!
You've mastered the milk-feeding routine and now you're about to switch it up to solids. There's so much advice out there it can be hard to decide where to start… Baby-led? Spoon-fed? Veg-led?
Scroll for infant nutritionist, Alice Fotheringham's expert advice on where to begin. Prepare to get messy!
How do you know your baby is ready?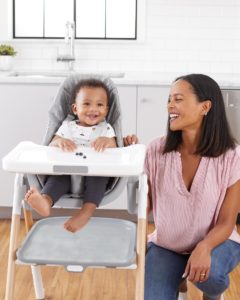 Firstly, follow our 1-2-3 signs of readiness to see whether your baby is all set to start on solids.
Sitting up
Your baby should be able to sit up, supporting their head and maintaining a sturdy, upright position
Good co-ordination
Your baby should be able to look at food, grab it and put it in their mouth and swallow.
Chewing
Your baby should be able to make a chewing motion. They should be able to move food to the back of their mouth and swallow.
Where do I begin?
Sifting through the amount  of information around starting your weaning journey can be confusing! Here are Piccolo's weaning starter tips to get you on you way.
It's a good idea to offer small amounts of food between milk feeds so they're neither starving nor full
Make sure you set aside time for the feeding session so you aren't in a rush
Sit the baby on your lap or high chair – whichever is most comfortable for you both
Don't be surprised if your baby initially spits food out and appears to dislike it – new tastes and textures take a little getting used to!
What should I prepare?
Weaning is all about you, your baby and how you want to go on this journey together. That being said, it never hurts to be prepared and we found these bits of kit really helpful when we were weaning our little ones.
Sleeved bibs & weaning jackets
Messy mats & table mats
Food blender
Tupperware
Plates and cutlery
Highchair
Which way should I feed – puree or finger foods?
It's your choice! You can start with one or the other or a mixture of both. In the end, it comes down to what you both feel most comfortable with.
Leave the puree smooth to start with, then begin offering more thick, textured puree as your baby gets used to the new tastes and textures
Otherwise known as baby-led weaning, food is not offered on a spoon. Instead babies are encouraged to explore for themselves all the soft finger foods independently.
It's your choice! Go with what you feel comfortable with, try a bit of both or stick with one method. Be prepared for mess when both approaches
Should I be worried about allergens?
Introducing allergens to your little one can be a little scary and that is totally natural! It is now recommended to introduce high allergen foods early on, in the first few months of weaning.
It is a good idea to only introduce one new allergenic food at a time and leave a few days before trying another. This makes it easier if there are any symptoms, to work out what caused the reaction.
Top allergens include: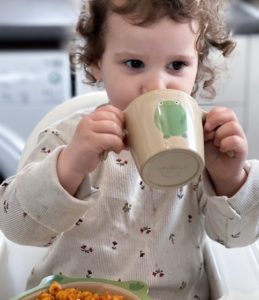 Milk
Wheat
Soybeans
Eggs
Peanuts
Tree nuts (eg almonds, walnuts)
Fish
Crustacean shellfish
Less common allergens include:
Lupin flour & seeds
Mustard
Suphites (eg dried fruit)
Celery & celeriac
Sesame (seeds, oil, tahini)
It is strongly advised that parents with children with eczema and a close family history of allergies consult with your GP or paediatrician before trying any of these foods.
For more information on weaning from Piccolo and their Weaning Bundles check out their Weaning Hub!