Little London Awards 2017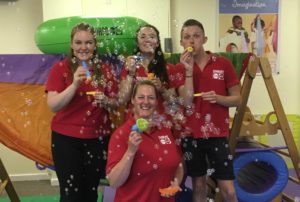 We are totally delighted to have been nominated for the Little London 2017 awards once again!
This year we are in 'Best Children's Toy' with our amazing Bubble Ooodles and 'Best Kids Club, Group or Class'. Anyone that has attended a Gymboree class or has bought the bubbles will know how special these are…..
Unlike other bubbles, these amazing oodles float slowly and last for hours if not days without popping. They are educational and fun …. think hand-eye coordination, tracking and hours of laughter.
We really need your vote so if you think we deserve it please follow this link and vote ….