Join all the playful learning fun with HOMER!
Gymboree Play & Music is teaming up with HOMER, a fun and effective learn-to-read programme for children age 2-6 years old, to help families during this difficult time.
Here's why we love it:
Features thousands of lessons, stories, and games
Improves memory through fun and interactive games
Personalises learn-to-read plans that harness your little one's passions and current learning level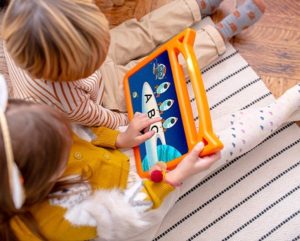 Try HOMER Today!
We are offering you access to their programme at a special discount to help you continue learning at home while schools (and our centres) are closed!
It offers thousands of expert-designed lessons, stories, songs and games for children ages 2-6. Their award-winning content helps to instil a love of learning in your little ones as they grow their early reading skills.
Both their annual and monthly subscriptions start with a free month, and after that you can get up to 54% off!  If you cancel during the first month you won't be charged anything.
annual membership – only £36* (usually £78)
monthly membership – £6.50*
Visit the HOMER site to take advantage of this special offer and try their app today!
Try HOMER now – 12 months for the price of 6!
*Based on today's exchange rate, you will be charged in US dollars.