Gymboree Jersey – Opening May 2016!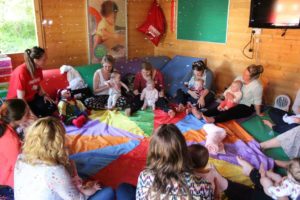 Gymboree UK is delighted to announce that we will be venturing over to the Channel Islands in May this year!
On 16th May, Gymboree Jersey will open its doors in the west coast of the island at holiday resort, Les Ormes. Les Ormes is a great location for families and couples to stay at whilst visiting the island. It comprises lots of very modern self catering apartments and chalets. There is a huge amount of outdoor space for families to explore.
The Franchise Owner:
Steph Bradley has been working for Gymboree for over 6 years and is so excited to finally be opening her own site in her home town! After having her own little one in January and re-locating from London to Jersey, Steph realised that she needed Gymboree classes back in her life. She knows the impact Gymboree has had on so many families in the UK and didn't want her little girl and all the other lovely babies in Jersey to miss out!
Gymboree Jersey will be offering Sensory Baby Play, Music, Art, Baby Massage and Makaton Signing for Babies classes. The classes will run Monday – Friday from 9.30am – 11.30am. Steph is super excited to finally be getting back on the Play Floor after being off on Maternity leave for the last 4 months.
From September 2016, Steph will be opening in a much bigger site and offering the full programme including Level 2 to Level 7 Play & Learn classes. The new site will still be at Les Ormes, so endless parking and facilities for children.
For more information about Gymboree Jersey and the classes on offer visit our Gymboree Jersey page or Gymboree Jersey Facebook Page
Free trial classes can be booked in any of the classes on offer.