Finalist in the EWIF 2017 awards!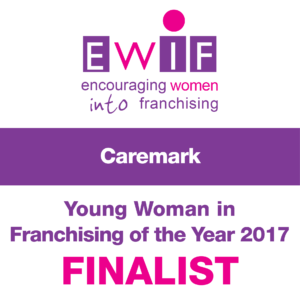 We are delighted that Katie Johnson, one of our amazing teachers from Gymboree Surbiton is a finalist in the Encouraging Women into Franchising (EWIF) awards. Katie along with 2 other ladies is a finalist in the 'Young Woman in Franchising of the Year (under 30)' category.
We wish Katie luck and can't wait to attend the awards ceremony on Tuesday 16th May.