Family Art 18 months – 5 years
New Family Art Class Starting
Monday 4th October 2021
Gymboree Play & Music Kensington  2.00 pm
Be inspired together and make colourful memories in the Gymboree Play & Music Art Studio.
Sculpt with a giant block of clay, design a family tree, paint a mural or make a creation of your very own.
Art classes are suitable for children ages 18 months – 5 years and the whole family can work together and inspire each other!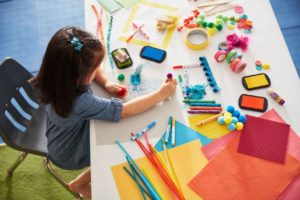 Inspire your child's imagination and self-expression with a world of hands-on art activities.
Through painting, printing, sculpture, drawing, collage, dramatic play and more, our art classes encourage confidence and support artistic potential.
 Free Trial Class For All New Members