Art Classes Near Me
Art classes are a brilliant environment to foster and nurture child development. It means that whether they are babies, toddlers or pre-schoolers, all children benefit from having the space and time to be creative.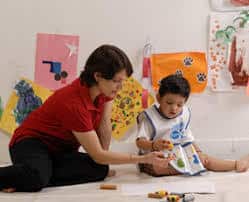 It's a place where they familiarise themselves with different mediums of art, different textures and vibrant colours, for instance. Furthermore, art classes provide a space where children can creatively express themselves. At Gymboree Play & Music art classes, children have the opportunity to sculpt with playdough or clay, create collages from materials, paint and even build towers! And of course in our Theatre Arts classes, children aged 3-5 learn new mediums of expression through drama, singing and dancing.
Expert Led
Our programmes are designed by child development experts, providing a progressive structure to enable them to meet milestones. And of course, be school ready when the big day comes!
Art classes help children's cognitive, social and physical development. Here's just some of the benefits they can reap…
Motor skills – working with different textures of paints, clay, playdoughs, material, brushes and tools helps children develop intricate and wider motor skills.
Develops confidence – in working on their own or with others on an art-related task and seeing the outcome helps give children a sense of achievement.
Problem-solving ability – art classes help to stimulate thought process by challenging little ones to produce an outcome from the materials and tools at their disposal. It develops decision-making.

Builds focus & perseverance – taking part in art activities requires attention and concentration in order to create. And sometimes, not quite succeeding.

Social development – by sharing an activity and a space with their peers, little ones develop a stronger sense of others, building their empathy and emotional intelligence.
Communication skills – before they have honed and developed language skills, art offers an outlet of self-expression for babies and toddlers.
Bonding time – by spending uninterrupted time together being creative and sharing a mini project develops emotional connections and closeness.
Flourish with brushes
At Gymboree Play & Music, we place a high value on the benefits of art for child development. Therefore, when you join us at one of our centres, every child will be able to flourish with our brushes.
Classes include:
N.B. Not all centres offer all types of classes.
Latest Gymboree Play & Music News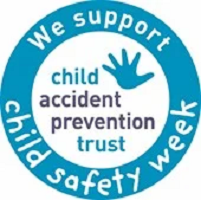 It's Child Safety Week: an annual campaign run by the brilliant Child Accident Prevention Trust, the only UK charity dedicated…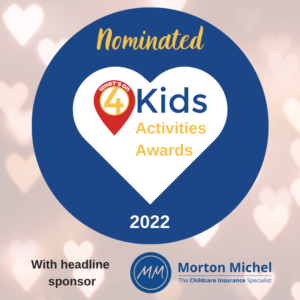 Please vote for us, we're through to the voting stage in lots of categories in the What's On 4 Kids…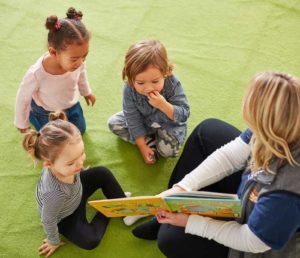 This month is National Share A Story Month: a celebration of the power of story telling and story sharing, and…
Read more

Reviews
Both of my children (3.5 years and 11 months) go to Gymboree Play & Music and love it. My toddler goes to their drop-off Lego class which she raves about. It's very creative, working not only on Lego skills but also painting, drawing etc. My infant son loves his Gymboree Play & Music Crawlers class - particularly loves crawling all over their props, through the tunnels, etc. Great way to get the infant crawling over obstacles! Gymboree Play & Music is part of our weekly schedule for both kids and we look forward to participating every week. Invaluable!
Gymboree Play & Music was a lovely and positive experience for my son Leo. We started when he was 9 months and he is now 3 years old, I wish we had started sooner.
He loves the songs (which is part of our daily singing at home), the freedom to explore and he was happy there. He looks forward to class every week and once class is over he will tell everyone about Gymbo and what he did.
For me, I liked that it taught him how to get down safely from a height, how to learn to use his body, and touching on different topics every 2 weeks. It gave me confidence in other environments to trust that he has the ability that he learned from Gymboree Play & Music and to trust him.
Absolutely amazing place! Especially Aaron from the Chiswick branch, always makes us feel very welcome there. He is extremely passionate and professional. His warmth and enthusiasm are precious. I would recommend that place to everyone! So happy we found it in our community. My son loves going there.
Read more of our 884 reviews