It's Children's activities week
After last taking place in 2019, Children's Activities Week is back! This year's event takes place from 21st to 27th March and Gymboree Play & Music is right behind its welcome return.
Kindness
Following its enforced break caused by the pandemic, the theme this year is "kindness".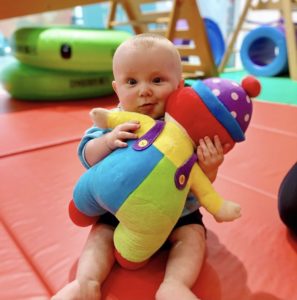 The last two years have been challenging for everyone. But it has also shown the true value of kindness. Being kind to family, friends, and neighbours, and supporting our front-line workers has been so important to support everyone's health and wellbeing through COVID-19.
In classes all over the UK, thousands of people will come together to take part in fun children's activities to help raise awareness and fundraise to help disabled children. Funds will go towards providing life-changing support for autistic and disabled children all over the UK through the charity, Caudwell Children.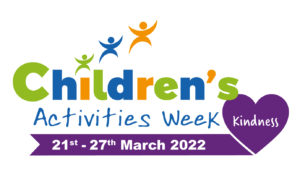 So, everyone at Gymboree Play & Music is thrilled to be official partners of Children's Activities Week. Our sponsored activity will be a kindness themed movement to music.  This will take place as part of normal classes during the week.
To get involved just find your nearest Gymboree Play & Music centre within the 'Team members' on our Just Giving page, and share their page with your family and friends, asking them to donate.  Alternatively you can download and print the paper sponsorship form.  But above all, get involved!  There are prizes for the team who raise the most money!
Your donation really makes a difference:
£5 could provide a child with sensory equipment for in-home occupational therapy
£10 could provide a short break activity to help teach vital life skills and make friends
£20 could help provide a practical workshop to help children understand their autism diagnosis
Caudwell Children supports thousands of disabled and autistic children every year and their vision is to create a world where all children have the choice, opportunity, dignity and understanding they deserve.
Together we can make that world a reality, please support Children's Activities Week.
Children's Activities Week is held in association with What's On 4 Kids and the Children's Activities Association.