Our super popular charity Halloween Party is back this year!
Saturday 30th October
14:00-15:00 0-17 months

15:30-16:30 17 months – 5 years
Tickets are £15 each and include Playfloor access for one adult and one little one. If you wish to bring another adul
t with you then we do ask that they stay in the foyer area behind the orange wall. If you are coming as a family with siblings of different ages then you can choose which session to attend.
Our spooky fun sessions will be one hour long and led by our amazing teachers! They will include lots of music, dancing and imaginative play as well as some spooky rhymes.
We use this party as an opportunity to raise money for charity through the ticket sales and thought that this year it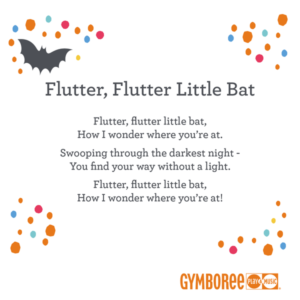 would be nice to find a local one to support. Currently we are still narrowing it down but any suggestions are gratefully received.
Dress up is highly encouraged! We love to see both the adults and the little ones showing off their best costumes!
Register your interest in coming along to this event by emailing us now at islington@gymbo.co.uk
We will then require you to call up and pay over the phone for your ticket or pay at the front desk when you are next in.
Please note that your booking is only secured once we have received payment! Book now as places are limited!