Many of you will be aware that we have been trying to find a buyer for our Gymboree Play & Music franchise for some time, but unfortunately we haven't been able to find one, so sadly Gymboree Play & Music Docklands will be permanently closing its doors at the end of July. We know it's disappointing, especially if you've recently joined us, but unfortunately we have had to make this difficult decision.
Classes will run as normal for June and July. Your final subscription will be for July 2022 and then no further payments will be taken. During July we will run extra Family Play & Learn classes and extra open gyms so that you can do any make up classes you may have. Any members with classes left on a Class Pass can request a refund for any unused sessions. Please note that from August your nearest centre will be Gymboree Play & Music East Dulwich.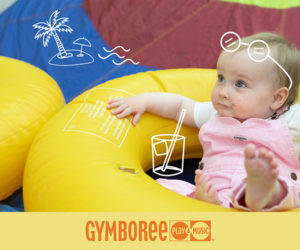 In the meantime Gymbo and the team will be taking part in the fabulous London City Island Festival on Saturday 23rd July. Lots of outdoor activities for families – stalls, food, face painting and of course Gymbo fun! We will be hosting outdoor music sessions and an arts exploration area for under 5s. Come along and join in the fun!
Let's celebrate with Gymbo before he finally packs his bags – Summer beach party themed classes and playtimes on Saturday 23rd July, plus extra summer late open gyms 25th to 29th July. We would love to see you all before we close. Free for members – sign up at your next class.
Finally … THANK YOU ALL for all the wonderful memories.
Michelle, Anne, Meghan and India xxxx