Covid Policy

Making sure our customers and staff are safe in a post Covid-19 world is the most important part of this process for us and as such we've had to make some changes.  Specifics may change slightly depending on which Gymboree Play & Music you visit, but these new Play Policies will be followed by all.
We may have to adapt the timetable to allow for fewer classes and more time in between. Check with your local Gymboree Play & Music for class times.
We have reduced the sizes of all classes.
We ask you to stick with the same class/es each week for the foreseeable future so we can limit the interaction of households.
Please wait outside whilst previous members leave and cleaning is completed. You will need to respect social distancing rules whilst you queue.
There will be a one way system in and out of the venue.
Everyone will have their temperature taken when they arrive.  Anyone with a high temperature will not be allowed in to class and will have to follow the Government guidance for self isolation.
All children and adults will have to wash their hands on arrival and at the end of class.
All adults must wear clean socks.
No mobile phone use in class to ensure you can commit to social distancing.
All adults will need to wear face coverings, our teachers will wear appropriate PPE.
Social distancing rules must be adhered to during the class, it is your responsibility to keep your child within an arm's reach at all times.
There will be a longer than usual 30 minute slot between all classes to allow for increased cleaning measures during which time you will not be allowed inside.
We will be singing less in class and will use quiet recorded music instead to ensure no raised voices.
You will not be able to share toys between households, they will be allocated on arrival.
You will need to commit to the same class/es each week to allow us to maintain class bubbles as much as possible.
We will adapt all classes to exclude:

Gymbo stamps
Gymbo kisses
Some toys and props
Blowing bubbles by mouth
We hope you understand the need for a 'new normal' in these times and we assure you our classes will still be lots of fun with social, cognitive and physical development goals at their heart!
Thank you for your understanding ?❤
Latest Gymboree Play & Music News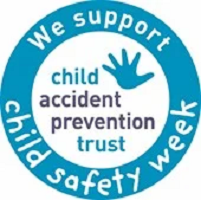 It's Child Safety Week: an annual campaign run by the brilliant Child Accident Prevention Trust, the only UK charity dedicated…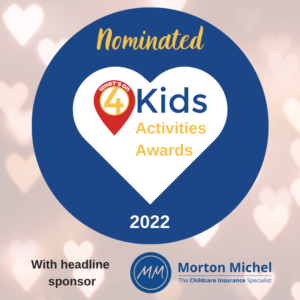 Please vote for us, we're through to the voting stage in lots of categories in the What's On 4 Kids…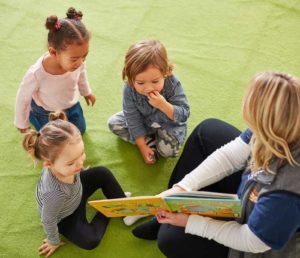 This month is National Share A Story Month: a celebration of the power of story telling and story sharing, and…
Read more

Reviews
Both of my children (3.5 years and 11 months) go to Gymboree Play & Music and love it. My toddler goes to their drop-off Lego class which she raves about. It's very creative, working not only on Lego skills but also painting, drawing etc. My infant son loves his Gymboree Play & Music Crawlers class - particularly loves crawling all over their props, through the tunnels, etc. Great way to get the infant crawling over obstacles! Gymboree Play & Music is part of our weekly schedule for both kids and we look forward to participating every week. Invaluable!
Gymboree Play & Music was a lovely and positive experience for my son Leo. We started when he was 9 months and he is now 3 years old, I wish we had started sooner.
He loves the songs (which is part of our daily singing at home), the freedom to explore and he was happy there. He looks forward to class every week and once class is over he will tell everyone about Gymbo and what he did.
For me, I liked that it taught him how to get down safely from a height, how to learn to use his body, and touching on different topics every 2 weeks. It gave me confidence in other environments to trust that he has the ability that he learned from Gymboree Play & Music and to trust him.
Absolutely amazing place! Especially Aaron from the Chiswick branch, always makes us feel very welcome there. He is extremely passionate and professional. His warmth and enthusiasm are precious. I would recommend that place to everyone! So happy we found it in our community. My son loves going there.
Read more of our 883 reviews