Cookies Policy
Last updated: July 6, 2021
Gesibsumnes Ltd trading as Gymboree Play & Music UK ("us", "we", or "our") uses cookies on the www.gymbo.co.uk website (the "Service"). By using the Service, you consent to the use of cookies.
Our Cookies Policy explains what cookies are, how we use cookies, how third-parties we may partner with may use cookies on the Service, your choices regarding cookies and further information about cookies.
What are cookies
Cookies are small pieces of text sent to your web browser by a website you visit. A cookie file is stored in your web browser and allows the Service or a third-party to recognize you and make your next visit easier and the Service more useful to you.
Cookies can be "persistent" or "session" cookies. Persistent cookies remain on your personal computer or mobile device when you go offline, while session cookies are deleted as soon as you close your web browser.
How Gymboree Play & Music UK uses cookies
When you use and access the Service, we may place a number of cookies files in your web browser.
We use cookies for the following purposes:
To enable certain functions of the Service
To provide analytics
To store your preferences
We use both session and persistent cookies on the Service and we use different types of cookies to run the Service:
Essential cookies. We may use cookies to remember information that changes the way the Service behaves or looks, such as a user's language preference on the Service.
Accounts-related cookies. We may use accounts-related cookies to authenticate users and prevent fraudulent use of user accounts. We may use these cookies to remember information that changes the way the Service behaves or looks, such as the "remember me" functionality.
Analytics cookies. We may use analytics cookies to track information how the Service is used so that we can make improvements. We may also use analytics cookies to test new advertisements, pages, features or new functionality of the Service to see how our users react to them.
Third-party cookies
In addition to our own cookies, we may also use various third-parties cookies to report usage statistics of the Service, deliver advertisements on and through the Service, and so on.
What are your choices regarding cookies
If you'd like to delete cookies or instruct your web browser to delete or refuse cookies, please visit the help pages of your web browser.
Please note, however, that if you delete cookies or refuse to accept them, you might not be able to use all of the features we offer, you may not be able to store your preferences, and some of our pages might not display properly.
Where can you find more information about cookies
You can learn more about cookies and the following third-party websites:
Latest Gymboree Play & Music News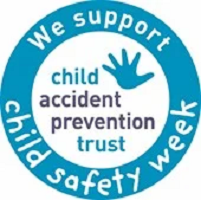 It's Child Safety Week: an annual campaign run by the brilliant Child Accident Prevention Trust, the only UK charity dedicated…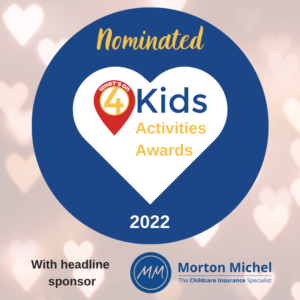 Please vote for us, we're through to the voting stage in lots of categories in the What's On 4 Kids…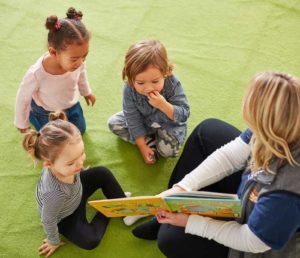 This month is National Share A Story Month: a celebration of the power of story telling and story sharing, and…
Read more

Reviews
Both of my children (3.5 years and 11 months) go to Gymboree Play & Music and love it. My toddler goes to their drop-off Lego class which she raves about. It's very creative, working not only on Lego skills but also painting, drawing etc. My infant son loves his Gymboree Play & Music Crawlers class - particularly loves crawling all over their props, through the tunnels, etc. Great way to get the infant crawling over obstacles! Gymboree Play & Music is part of our weekly schedule for both kids and we look forward to participating every week. Invaluable!
Gymboree Play & Music was a lovely and positive experience for my son Leo. We started when he was 9 months and he is now 3 years old, I wish we had started sooner.
He loves the songs (which is part of our daily singing at home), the freedom to explore and he was happy there. He looks forward to class every week and once class is over he will tell everyone about Gymbo and what he did.
For me, I liked that it taught him how to get down safely from a height, how to learn to use his body, and touching on different topics every 2 weeks. It gave me confidence in other environments to trust that he has the ability that he learned from Gymboree Play & Music and to trust him.
Absolutely amazing place! Especially Aaron from the Chiswick branch, always makes us feel very welcome there. He is extremely passionate and professional. His warmth and enthusiasm are precious. I would recommend that place to everyone! So happy we found it in our community. My son loves going there.
Read more of our 884 reviews